Okay so I breed my dog Annie: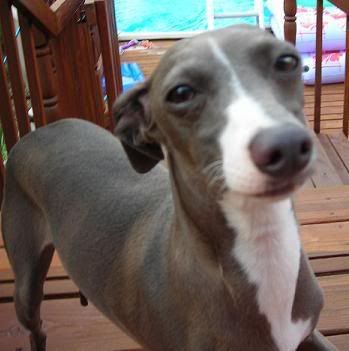 (Aww isn't she pretty hehe) in May and well she's about 15 days from her due date and I am going crazy! I am going crazy because we're still not 100% sure if she's pregnant. Her stomach has gotten bigger to a point but not big enough to really say she's pregnant. Also her breasts are getting bigger around the nipples like she might be producing milk. She also used to be very energetic (which is part of her breed, Italian greyhound) but she's calmed down to where she's very loving, and wants to just cuddle, eat, and sleep lol.
Anyways, people have told me that it's really like last 2 weeks or so that the puppies actually start to form and her tummy will start to expand. I have called the vet and the best response I have gotten was "It just differs between dogs", which was a crappy answer lol. Anyone have any info on this?
I know no one can give me a definite answer but anything to help would be great. :grin: